King Solben



Name

King Solben

Kingdom

Elsion

City

Ariya

Job

King

Age

34
King Solben is the reigning monarch in
Elsion
.
Personality
Edit
King Solben is a just and fair king who listens to his subjects. He genuinely cares about their welfare but can sometimes be caught up in the tiny aspects of his kingdom instead of taking care of the entire one.
The King was born to the previous kings of Elsion, and so is a second generation royal. His father and mother did not take very good care of the kingdom, so, when they died, Solben had to clean up many aspects of the state, and writing a new law. He is yet unmarried. and is searching for a queen.
WIP
Possesions
Edit
This Character is a King!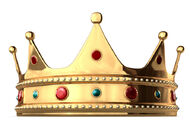 This character will be roleplayed by all the administrators, because he is a king.

Any Roleplay by this character will be in regard to the kingdom of Elsion

</div>
<center>